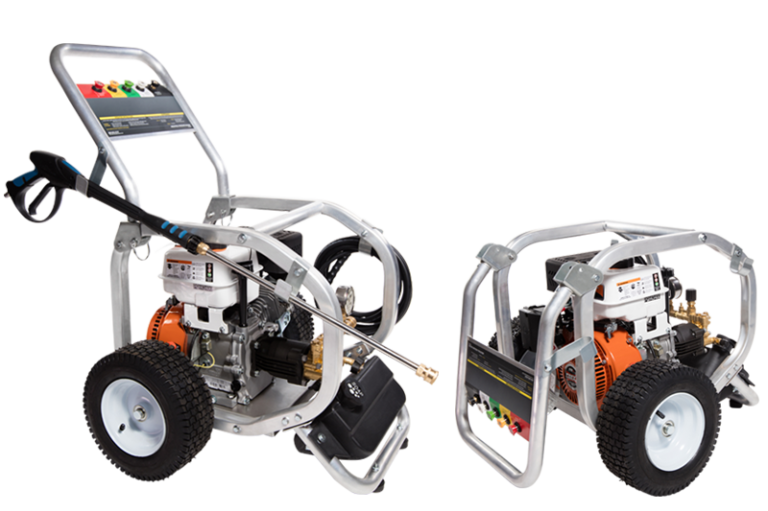 The American Fab aluminum pressure washer is a gasoline operated device converting water into an extremely high-pressure water outlet. The unit is portable and mobile.
The gasoline engine makes it possible to use the unit in remote areas that are void of electrical power if needed. Soaps or cleaning solvents can be mixed into the pressurized stream to make the cleaning even more powerful.
FEATURES
206cc
Gasoline Engine
Suction Side Soap Pickup
Rugged Aluminum Construction
Low Oil Shutdown
Quick Connect for Nozzles
WARRANTY
One Year Equipment Warranty
Two Year Engine Warranty
SPECIFICATIONS
Ignition System – 264 Gpm
RPM – 3850 +/- 150
Fuel Type – 86 Octane or Higher
Size – L-36″, W-21″, H-25″
Net Weight – 79 Lbs.
APW3000 Manual